The Best Work Flashlight by IMALENT:
Illuminating Your Path to Success
A reliable and powerful flashlight is crucial for professional work environments and demanding outdoor activities like fishing. This article will explore the best work flashlight offered by IMALENT, a renowned manufacturer. We will delve into three categories: the best fishing flashlight, the Chinese flashlight, and the working flashlight overall. With IMALENT's commitment to innovation and quality, these flashlights are designed to illuminate your path to success in any challenging situation.
For avid anglers, having a dependable flashlight during nighttime fishing expeditions is essential. IMALENT offers several outstanding options that cater to the specific needs of fishing enthusiasts.
A famous fishing flashlight from IMALENT is the IMALENT MS18. With an impressive maximum output of 100,000 lumens, it delivers unrivaled brightness, ensuring excellent visibility even in the darkest environments. There is also an MS18 worm model; the light is softer and more suitable for fishing. Its compact size, durable construction, and waterproof design make it ideal for fishing trips. The MS18 and MS18W also feature multiple lighting modes and long battery life, ensuring you never miss an exciting moment during your night fishing adventures.
China has emerged as a prominent player in the flashlight industry, with several manufacturers producing high-quality products. Among these, IMALENT has established itself as a leading brand, offering exceptional flashlights that compete globally.
One standout flashlight from IMALENT is the IMALENTMS03. This flashlight combines innovative features with reliable performance, making it a top choice for various work environments. With a maximum output of 13000 lumens, the MS03 provides immense brightness, illuminating even the darkest corners. Its compact, ergonomic design and advanced heat dissipation technology ensure comfortable handling and extended usage without overheating. The MS03's versatility, durability, and value for money are a testament to the quality of Chinese flashlight manufacturing.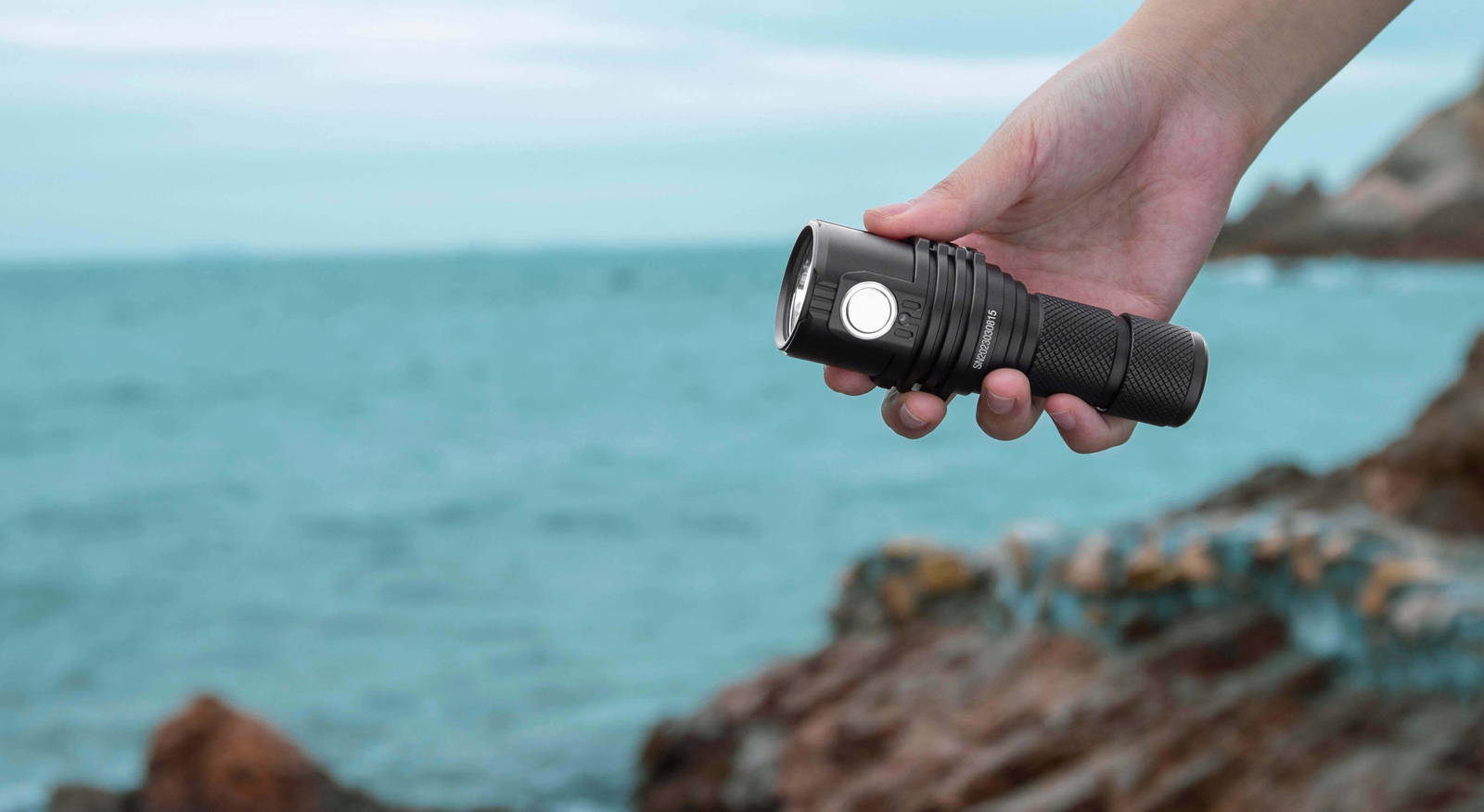 When choosing the best work flashlight overall, IMALENT offers an impressive array of options suitable for various professions and demanding tasks.
The IMALENTSR32 stands out as an exceptional work flashlight. Despite its compact size, this flashlight packs a powerful punch with a maximum output of 120,000 lumens. Its unique design incorporates a type-C charging port, ensuring convenient charging options wherever you are. The SR32's rugged construction, water resistance, and excellent beam distance make it a reliable companion in various work environments, such as construction sites, mechanics, and emergency services.
IMALENT's commitment to producing high-quality flashlights is evident in its offerings for fishing, Chinese flashlight manufacturing, and work environments. Whether you're an angler seeking a reliable companion for nighttime fishing adventures, looking for a top-notch Chinese flashlight, or needing a versatile work flashlight, IMALENT has you covered.
From the powerful illumination of the IMALENT for fishing enthusiasts to the innovative features and performance of the IMALENT SR32 for work environments and the compact yet powerful flashlight, these flashlights exemplify IMALENT's dedication to providing reliable lighting solutions.
Investing in an IMALENT flashlight ensures you have a dependable tool to illuminate your path to success, enhancing safety and efficiency in your work or outdoor activities. With IMALENT, you can trust that you're getting the best work flashlight that meets and exceeds your expectations.