IMALENT Germany IWA exhibition: the display of cutting-edge lighting technology
The IWA OutdoorClassics show in Germany is a prestigious event that brings together the hunting, shooting, and outdoor industry worldwide. This platform allows brands to showcase their latest innovations and technologies; IMALENT is a company that always impresses attendees with its cutting-edge lighting solutions. Known for their high-performance LED torches, IMALENT has become a global leader in the industry, and their presence at the IWA show in Germany was nothing short of stunning.
IMALENT had an eye-catching booth at the IWA show with an impressive display of flashlights that drew crowds. From tactical flashlights designed for law enforcement and military use to outdoor and camping flashlights for adventurers, IMALENT's products meet various application needs. The booth was designed to highlight the key features and technologies that set IMALENT apart from the competition, demonstrating its commitment to making the world's most innovative flashlights.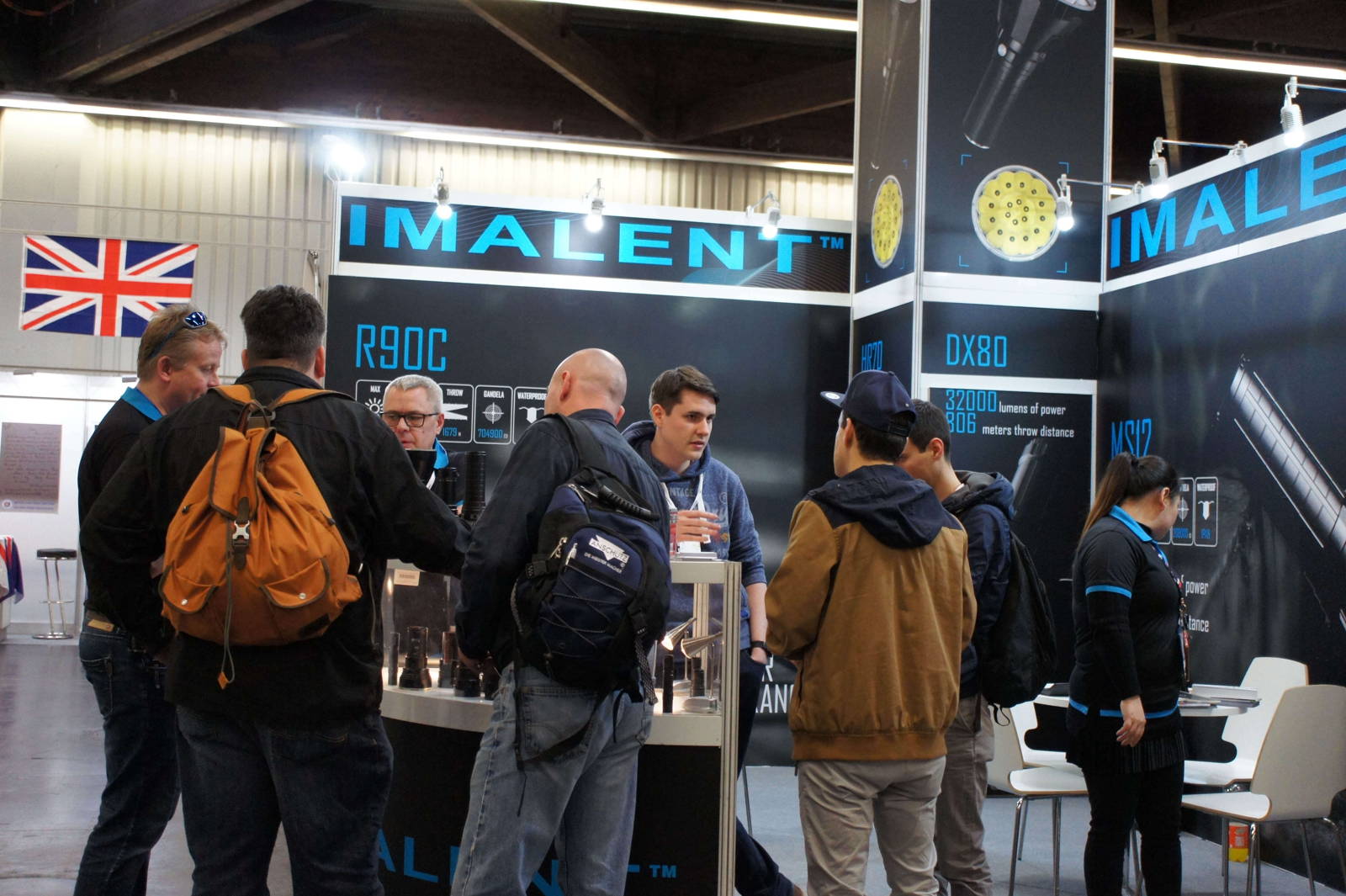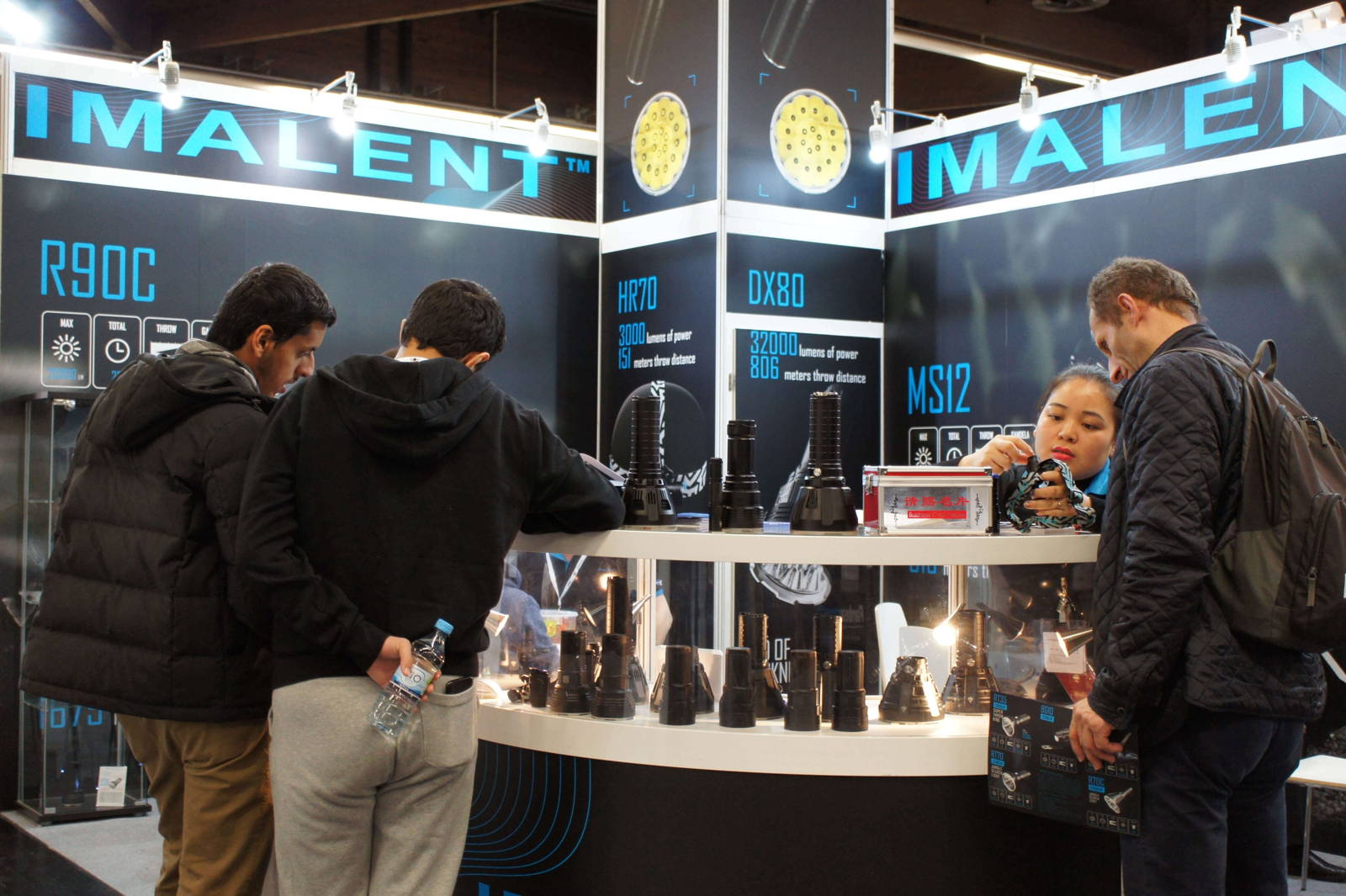 One of the main highlights of the IMALENT show is the title of the brightest flashlight in the same size and size. These flashlights have an incredibly high lumen output, making it easy to light large areas. They showcase the latest advances in LED technology, delivering unprecedented brightness and throw distance. Attendees were amazed at the power and performance of these flashlights, making them ideal for search and rescue operations, outdoor adventures, and other scenarios where remote lighting is critical.
In addition to searchlights, IMALENT also presents the EDC (Everyday Carry) flashlight range. These compact flashlights are designed for everyday use and provide convenient and reliable lighting in various environments. With its multiple output modes, durable construction, and long run time, IMALENT's EDC flashlights are popular with outdoor enthusiasts, campers, hikers, and anyone who needs a reliable light source in their everyday life.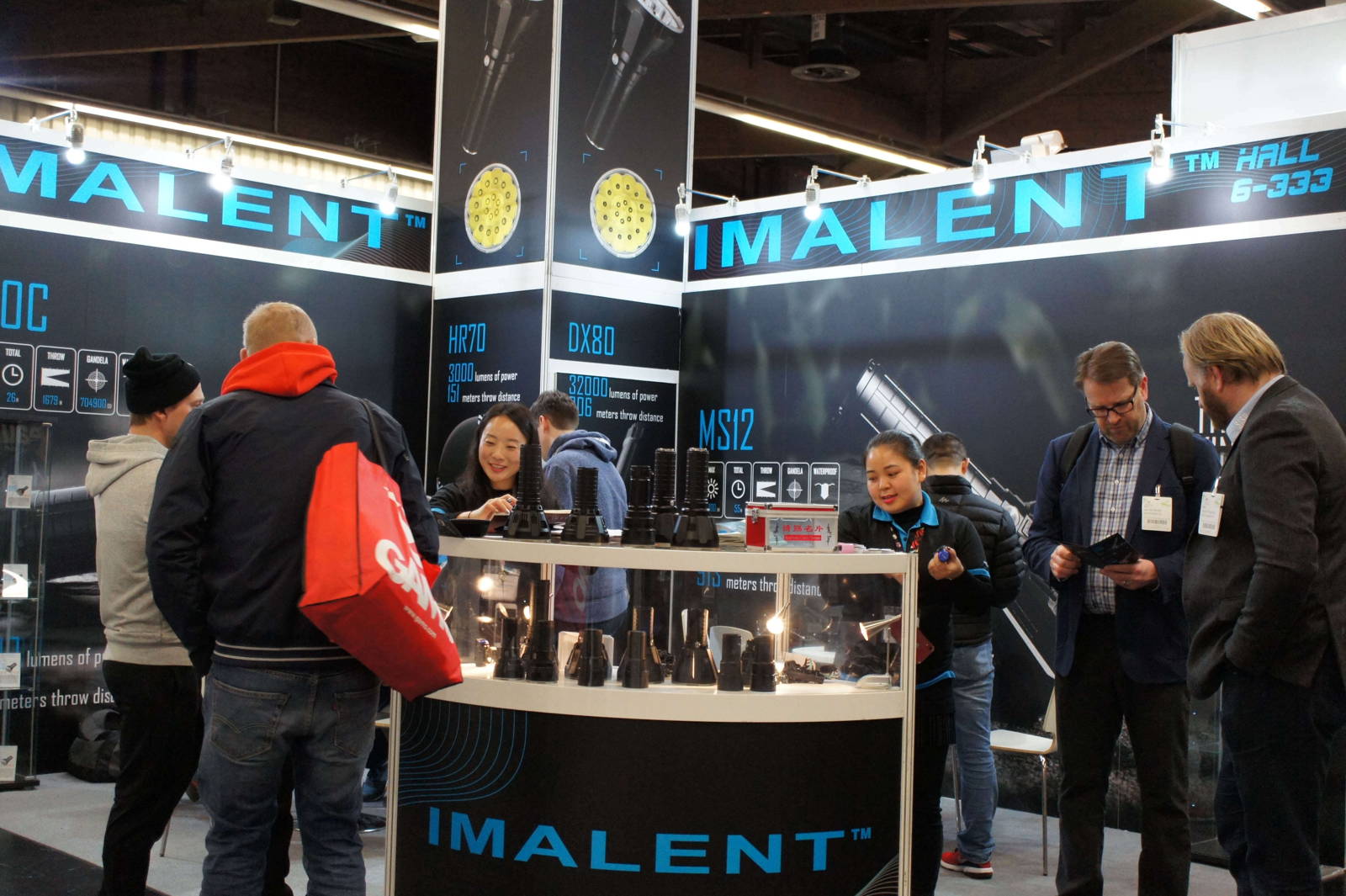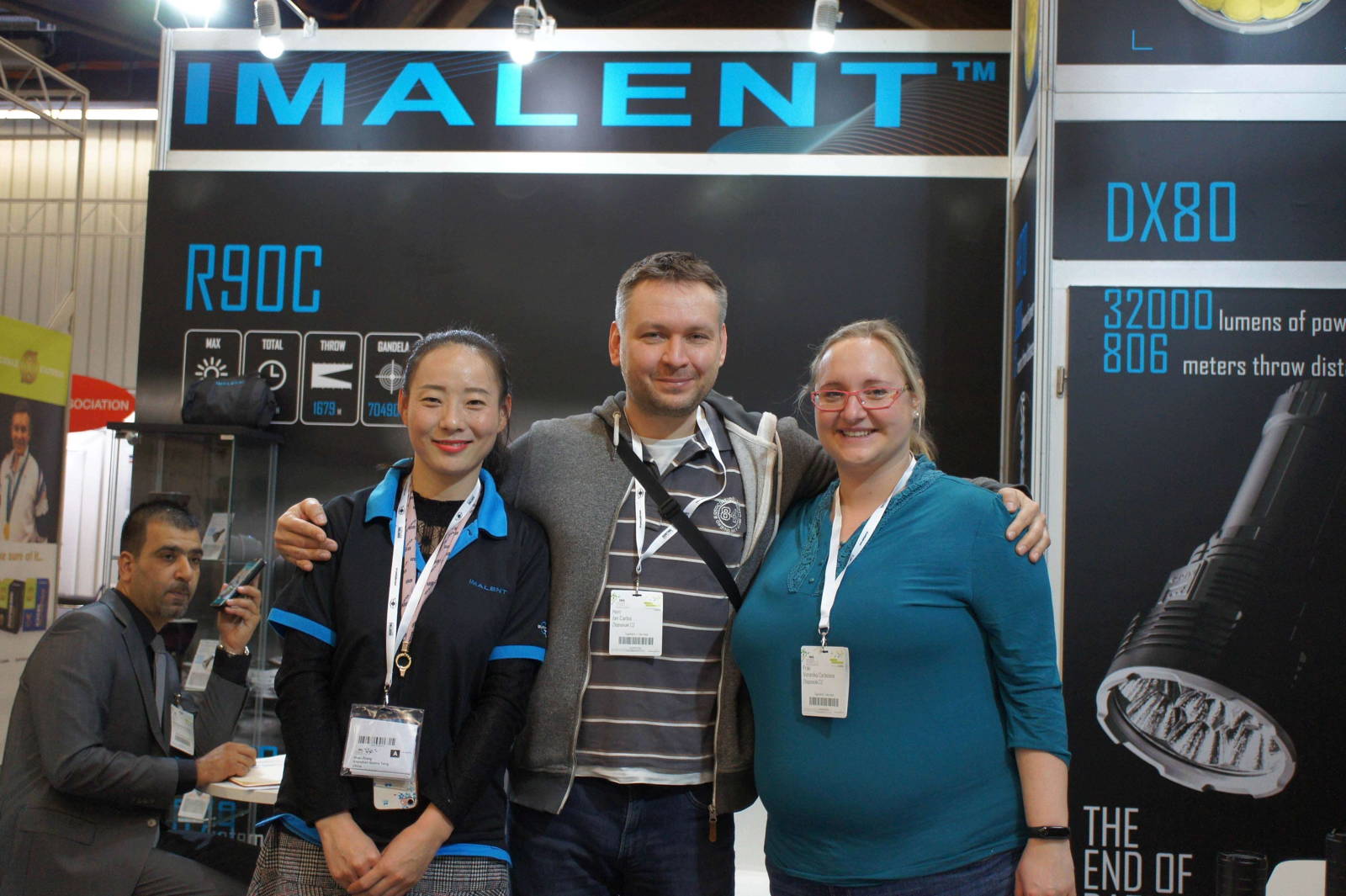 One of the outstanding features of the IMALENT flashlight is the use of advanced LED technology. The brand's commitment to research and development is reflected in its high-quality LEDs that offer exceptional brightness, color rendering, and energy efficiency. IMALENT's flashlights are known for their long life, allowing users to use them for extended periods without worrying about battery life. This is especially important outdoors and in emergencies where reliable lighting is critical.
Attendees were also impressed by IMALENT's focus on durability and reliability. Many of their flashlights are built to withstand harsh environments and rugged use, making them ideal for outdoor adventures, camping trips, and tactical operations. The brand's flashlights are made with high-quality materials and undergo rigorous testing to ensure they can withstand the demands of real-world scenarios.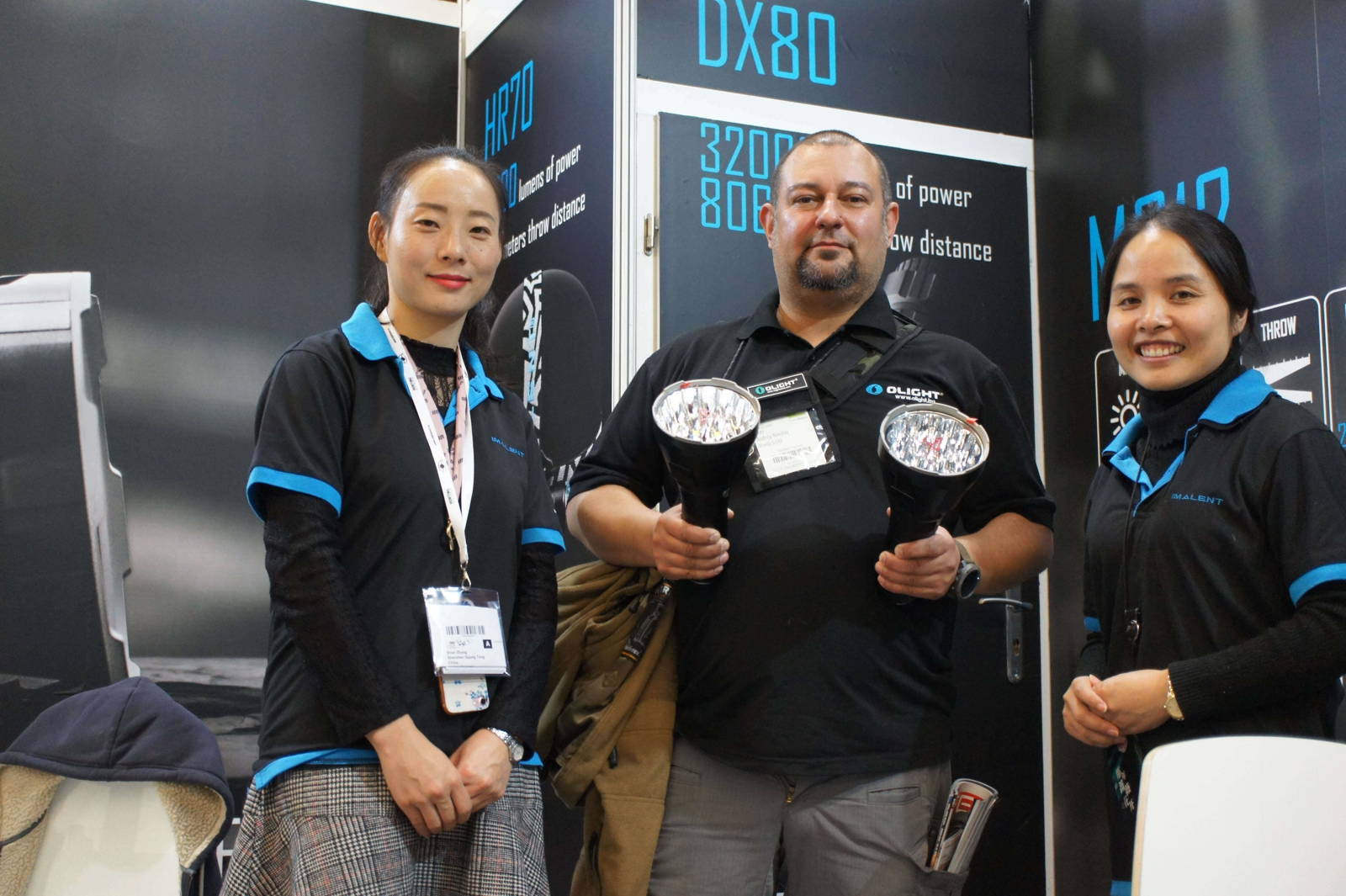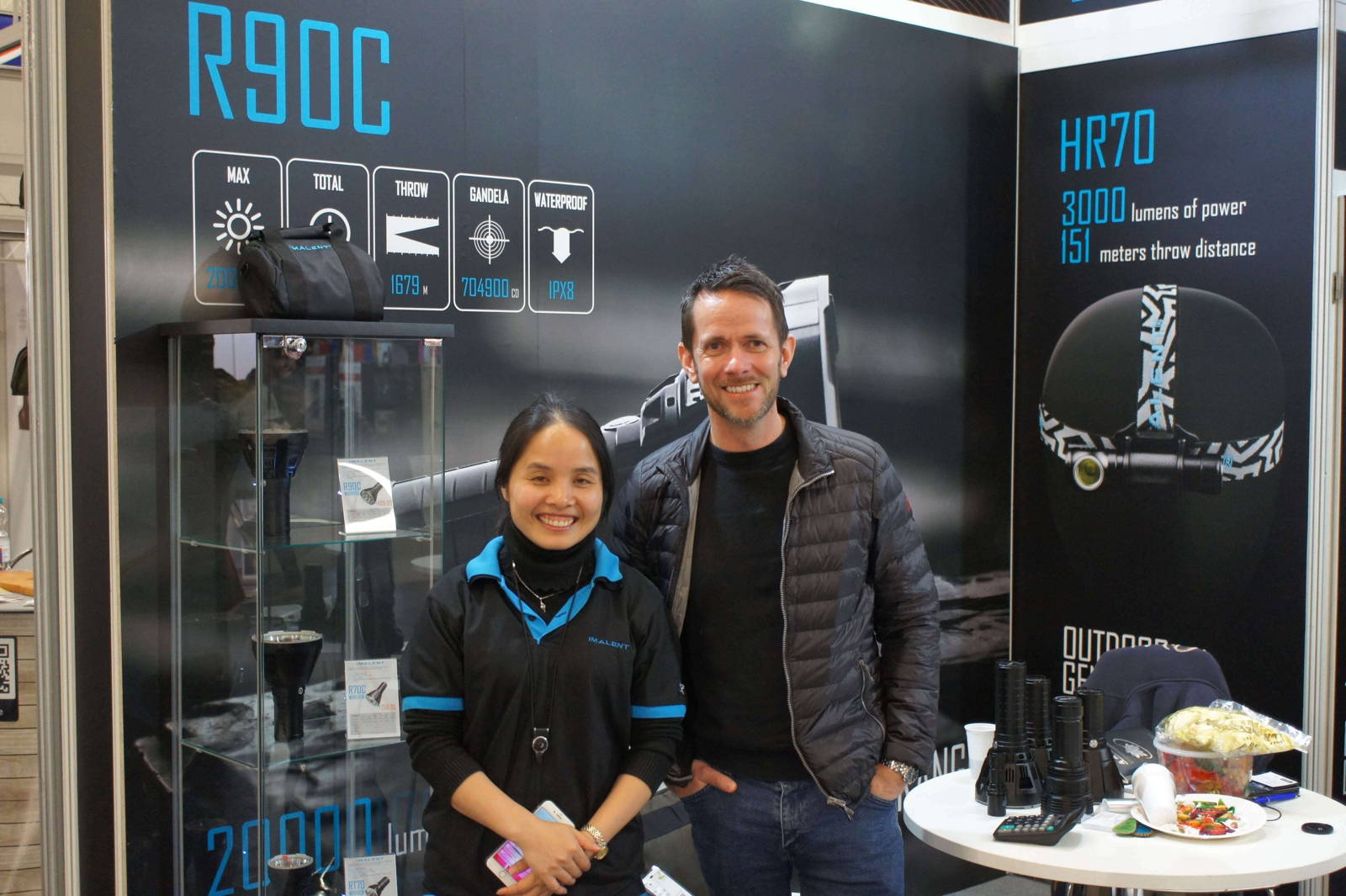 In addition to its impressive product range, IMALENT's booth at IWA features interactive displays, product demonstrations, and knowledgeable staff to provide information and answer questions. Attendees had the opportunity to try out the flashlights and experience their performance first-hand, leaving a lasting impression of the brand's capabilities.
IMALENT participates in the IWA show to showcase its products and build relationships with customers and industry partners. The show provides IMALENT with the opportunity to interact with customers, gather feedback and learn about the market's changing needs. It also lets them network with other industry professionals and explore potential collaborations and partnerships.
In short, IMALENT's participation in the German IWA exhibition has been a complete success. Their impressive display of cutting-edge lighting technology wowed attendees and cemented their position as industry leaders.